Back to DJs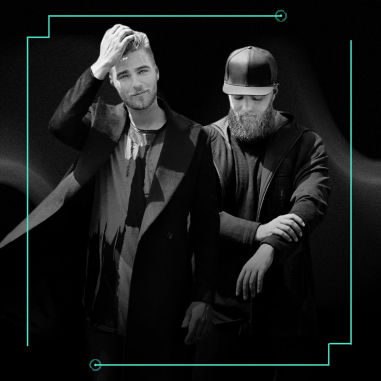 The brothers Wouter Janssen (Dutch: [ˈʋʌutər ˈjɑnsə(n)]) and Sjoerd Janssen (Dutch: [ˈʃuːrˈcɑnsə(n)]) began their musical career in electronic music, specifically in techno music in 2001 and subsequently moved to hardstyle in 2003. At that time, Wouter usually produced hard trance under the stage name of Walt, and Sjoerd hardstyle as Duro. They released their first album, Today Is Tomorrow in 2007 under their independent label Dutch Master Works. The album was well received in the Dutch music charts, reaching 68th place, and received a score of 95/100 on Partyflock. In 2009, their second album, Analogue Players in a Digital World, was unveiled at the Amsterdam Dance Event in the Netherlands and circulated by the Central Station Records. The album was well received by the press, which also allows them access to rewards. The duo uses multiple aliases including but not limited to; Dutch Masters, Headliner, Lowrider, Unibass, DJ Duro, Walt, Walt Janssen, Mr. Puta, Boys Will Be Boys and Alan Misael.


Showtek at Static X Copenhagen in 2010
In 2011, the group collaborated on the album Kiss from the Past by Allure, one of the musical projects of Dutch producer Tiësto. In 2012, they collaborated with Tiësto again on the singles "Miami / Chasing Summers" included in the album Club Life: Volume Two Miami, and on a single titled "Hell Yeah!". In 2012, the Showtek brothers began a series of collaborations, a project called Crazy Collabs, with producers from some of the other genres in dance music. Before the official announcement of their collaboration, they co-produced an EP with Tiësto and Angger Dimas entitled "We Rock" as Boys Will Be Boys. They have also worked with Tiësto, Hardwell, Justin Prime, Bassjackers, Ookay, MAKJ, and Noisecontrollers. Showtek also co-produced the upcoming single of Chris Brown entitled Nobody's Perfect with Lukas Hilbert and David Jost. Showtek has their own podcast, which is available through their website and iTunes.

In December 2013, the duo recently founded their own label "Skink", which is licensed to Spinnin Records but isn't a sub-label. The song "We Like To Party" by Showtek was the first title to be released under the new label.

In 2014, they collaborate with Vassy and David Guetta for the single "Bad", which was listed for 239 weeks on 19 different music charts.

2018 saw the duo drop three singles, "Natural Blues" (with Moby), "Your Love" (with David Guetta) and "Down Easy" (with MOTi featuring Starley and Wyclef Jean).