Back to DJs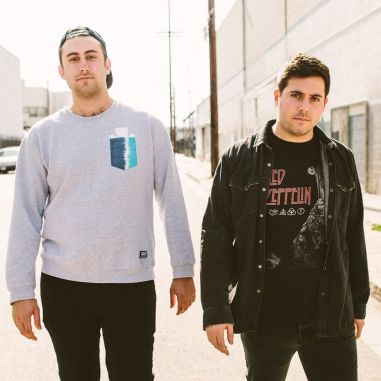 One of their first big opportunities came in 2014, when their remix of Lana Del Rey's "Born To Die" was added to regular rotation on SiriusXM's EDM Station BPM.
Later in 2014, they released two singles with the band 'Breach the Summit' (now known as Armors) titled "Our Names in Lights" and "Long Way Home".

Their next originals came in 2016 with "Forever" and "Overdose" on Armada Music, both amassing millions of plays throughout Spotify, Soundcloud and other streaming services. In 2016 the musical group toured more vigorously than ever before, playing frequently across North America.

Their second and most popular EP "Out Of Love" was released in early 2017 through Spinnin' Records, featuring what would become two of their most popular songs, "Out Of Love" and "Pacific Coast Highway". They subsequently embarked on the "Out Of Love Tour" in the beginning of 2017. The remainder of 2017 saw the releases "Emily", "While We're Dreaming" and "Just A Kid", with the accompanying tours including shows at major venues and festivals such as Electric Forest Festival, Terminal 5, and more. The "Just A Kid Tour" is scheduled for early 2018 with an extensive, US-dominated calendar of dates.

The duo has amassed over twenty-seven #1 tracks on Hype Machine, as well as garnered praise from The Chainsmokers, who named them "Most Underrated Artist" in a 2017 Reddit Thread. They have recently undertaken official remixes for artists such as Steve Aoki, Louis Tomlinson, Audien, 3LAU, Vicetone and many more.