Back to DJs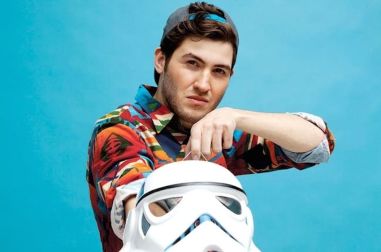 Baauer's single "Harlem Shake" was released on Mad Decent/Jeffrees on May 22, 2012. The track received critical acclaim with Pitchfork claiming "it's hard not to marvel at how awesome those growling-lion samples sound". "Harlem Shake" created a viral video craze online started by George Miller, inspiring fans to upload their own videos for the hit from February 2013 onwards, often featuring those involved remaining still for the first buildup of the song, and dancing erratically or humorously afterwards.

Baauer collaborated with hip hop producer Just Blaze on the track "Higher". Both producers toured together throughout January and February 2013. He has been working on an EP which will be released on LuckyMe Records in 2013. In March 2013, Baauer was named one of Fuse TV's 30 must-see artists at SXSW.[20] For his song "Harlem Shake", Baauer won Dance Song of the Year and EDM Song of the Year at the 2013 Billboard Music Awards.

Baauer composed the music for the second season of the Marvel Television/Netflix series Iron Fist.