Back to DJs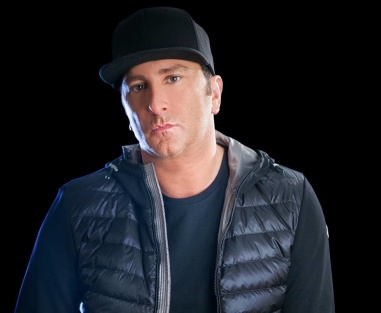 Beginning his career when he was a freshman in High School, it was a
 time when most people hadn't even heard of House Music yet. But for
 Bill it was a fresh and amazing sound and he had to be involved. 
Influenced heavily by the Legendary Hot Mix 5, Bill spent day and 
night working on his craft eventually catching the eyes of the very 
radio stations he spent all of his time listening to. By the time he
 graduated high school Bill was a regular on the radio and one of the
 most popular DJ's in Chicago.

While only a teenager Bad Boy Bill was already releasing music on a
 label he founded with his friend Mike "Hitman" Wilson called
 "International House Records". Bill's tracks were being played by DJs 
all over the country while his DJ Schedule was getting so busy that he 
was booked almost every night of the week. It seemed that Chicago
 could not get enough of Bad Boy Bill and he gave them what they wanted 
working endlessly mixing on the radio, making mix Cd's, producing
 music and Djing at nightclubs clubs he wasn't even old enough to 
get in to.

Bill's passion for House Music and his astounding natural ability behind the
 turntables eventually led him to the competition scene where he would 
win numerous DJ Battles across the country including placing in
 multiple DMC Championships. Bill constantly pushed the envelope and
 came up with incredible style and techniques to punish his competition 
including a performance so infamous it was censored on the DMC contest
 video.

While still very young The Bad Boy Bill legacy continued to take off 
with his "Hot Mix" mix tape series. During a time when you couldn't
 drive down the streets of Chicago without hearing Bad Boy Bill's Hot 
Mixes blasting out of someone's speakers, the tapes spread throughout 
the city as everyone had to have them as soon as they came out. 
Selling out of the trunk of his car and at local record stores, it 
became nearly impossible to keep up with the demand, which led Bill to 
his next venture of starting the record company Mix Connection
 Multimedia.

Mix Connection's first order of business was to make Bill one of the
 first DJs to sell legal mix tapes at major retail stores. The fully
 licensed "Bangin the Box" mix series was the first of its kind and 
sold hundreds of thousands of copies in stores around the world.

As
 Bill's mix-tape sales increased, so did America's fascination with 
electronic music. Word began to spread throughout the country about
 Bad Boy Bill and he quickly started to get booked across America and
 abroad making Bill one of the earlier touring DJs and thus paving the
 way for what were to become today's "Rockstar" DJs. As Bill's popularity increased, he kept his feet firmly rooted in 
Chicago's House scene, expanding the Mix Connection empire by forming
 the legendary labels Moody Recordings and re-inventing International 
House Records (IHR). The labels were a huge success and allowed Bill 
to discover talent in Chicago as well as other parts of the world 
releasing some of the era's best house music including Paul Johnson's 
"Get Get Down" which was one of the highest selling house records of
 all time. Bill continued to expand the company forming additional 
labels under the Mix Connection Umbrella. In the 2000's Bill continued his innovation, taking the concept of DJ mix to the 
next level with his "Behind the Decks" CD/DVDs. The DVD's again were 
the first of their kind and unlike the typical mix CD, came fully 
stocked with live show footage, incredible visuals and lots of behind
 the scenes footage which gave fans a chance to truly get a feel of 
what its like to be on the road and in the studio with Bad Boy Bill.
 Bill's dominance of the House Music scene, his one of a kind mix 
releases, his incredible live shows (which now became some of the
 first DJ shows to include live custom visuals along with his own team
 of dancers) combined with the success of his record labels led Bill to 
be crowned as America's Favorite DJ by BPM Magazine in 2003 as well as 
in 2006.

Always one step ahead of the pack, it was in this same era that Bill foresaw 
the industry's shift to digital media, and teamed up with a small
 group of friends to co-found Beatport.com. Starting out as a small
 website Beatport quickly exploded and revolutionized the DJ world and
 has now become the world's leading distributor of electronic music.

In 2009, after years of touring and industry innovation, Bad Boy Bill 
finally made time to accomplish his goal of producing his own album.
 Bad Boy Bill "The Album" was a long time coming and it did not
 disappoint the thousands of fans who eagerly awaited its release. The 
record was a huge success on multiple levels with singles such as 
"Falling Anthem" and "Do What You Like" topping dance charts all over 
the world while other tracks were quickly licensed for use on TV shows
 and commercials.

While Bill continues to go strong with an intense tour schedule and
 countless hours in the studio working on upcoming releases, one thing
 that will not change is his fans' demands for Bad Boy Bill's signature 
Mix Cds. The "Behind the Decks Radio show" a monthly podcast and
 free download became Bill's answer to the swarms of fans that
 constantly asked him for new mixes. Unlike other podcasts, the Behind 
the Decks radio show gives you the feel of a live Bad Boy Bill DJ set
 filled with exclusive tracks and Bad Boy Bill style mixing and
 scratching. Upon its launch, the radio show was immediately picked up 
by radio stations across the world for syndication.

In an industry that's notoriously fickle, and regularly dethrones its 
top DJs for
 the next big thing, Bad Boy Bill has consistently stayed ahead of the pack. His
 innovation has shaped the industry, not just behind the decks, but in
 every aspect
 of the business. Bad Boy Bill is the rare embodiment of past, present,
 and future. He
 will always be a legend for his contribution to the EDM world, he is
 lauded for what he's doing today, and the industry and his legions of
 fans are always wondering what he will do next.