Back to DJs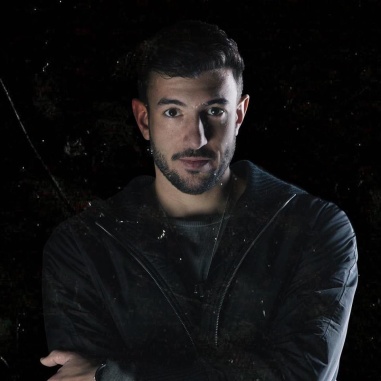 For the past year, Kap Slap, born Jared Lucas, has been honing his production skills and preparing for a widely anticipated entrance into the arena of original production. Initially recognized for his genuine passion and unsurpassed talent in creating electronic/top 40 bootlegs, Kap Slap now turns a new page in his career.
Music became an integral component of Jared's life at an early age. Jared's younger sister was diagnosed with cerebral palsy and shortly thereafter his mother passed away due to breast cancer. As a troubled adolescent, Jared turned to music as an outlet. He mastered the guitar, bass, and drums as he experimented with an array of different instruments. As Jared pursued an Integrated Business & Engineering degree at Lehigh University he found himself in and out of numerous alternative bands that all seemed to lead nowhere.
After experimenting with different music software, Jared had discovered his niche. He began DJing at local bars and venues showcasing his signature style bootlegs. Following the tremendous success of both his music and his live performances, he embarked on a countrywide tour under the stage name Kap Slap. After multiple widely successful mixtape releases, Kap Slap swept dance floors across the country as he broke genres and pushed musical boundaries; ultimately trying to use music to bring about what he likes to call, "a frisson of happiness."
Kap Slap credits his popularity as a musician primarily to his boundless love of music, in addition to his understanding of the intricacies of music theory and the ability to artfully manipulate them. These skills, along with an earnest desire to create a musical experience that his fans will revel in, have helped Kap Slap top the Hype Machine Charts on ten different occasions.
From his humble beginnings as a college DJ to a producer touring the world, Kap Slap approaches the transition to original production with both an appreciation for how far he's come and an unbridled excitement for the auspicious future that awaits him. With his upcoming release on the horizon, he looks forward to establishing his musicianship as more than legitimate, but as superlative, as well as creating his most exhilarating and captivating musical experiences yet.