Back to DJs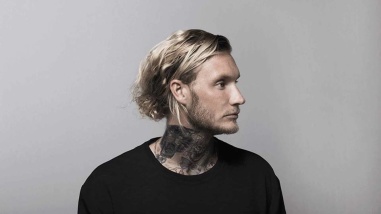 The quote tattooed on his chest sums it up best;

"If music be the food of love, play on." Morten's passion for music started early in life. He began DJ'ing at 14 and since then, the love for music has been the driving force behind everything he does. Like many DJ's, Morten started his career by playing local venues in his home town of Aarhus, a city steeped in Viking roots and history located in central Denmark.

Morten turned pro at 19; his technical talent, electrifying stage presence and unique sound quickly escalated him to becoming one of the most sought-after DJs in Scandinavia, consistently performing at the biggest and most prestigious international events. Morten was voted Denmark's Best DJ in 2008, 2009 and 2010 at the Danish DJ Awards.

In 2009, Morten teamed up with Danish producer Klaus Christensen, and together they created a unique and distinctive sound that is Morten's trademark today. That same year, they released Morten's award winning debut album, DROP! The album gained instant national and international recognition and the first single from the album debut at number one on the Danish charts, later going platinum. Morten's second hit single "ON IT" was selected to Pacha's annual compilation, a noteworthy recognition as Pacha is the undisputed king of house music.

In 2010, Morten was invited to tour with Danish Pop icons Nik & Jay. They performed almost 200 gigs, playing for nearly 1 million people – a total that Morten would top the following year. In addition to his success in Scandinavia and Europe, Morten has played at many major venues in the U.S. and continues to play alongside the great international DJs, such as Axwell, Ingrosso, Felix Da Housecat, Booka Shade, Diplo, David Guetta and Avicii. Morten is the first and only DJ in Scandinavia to have full sponsorship deals with Red Bull and Pepsi.

Morten has recently done a remix of Levels – Avicii(not released) and the infamous bootleg of Deep Purples – Child in Time.