Back to DJs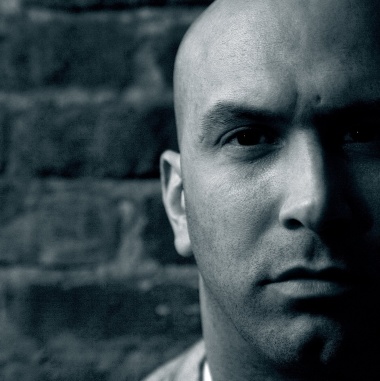 Joseph Rizzo a.k.a. "DJ Riz" was born and raised in Brooklyn. His father bought him his first turntable at the age of 14. The other turntable came from summer job money that he had saved. Riz's parents thought this was just a hobby for him. They were used to watching their son excel as a "3 sport athlete." He started playing organized sports at the age of 8. In High School, Riz played Baseball, Basketball & Football. He was a "1st Team All-City Football Player" who later went on to star at Hofstra University. While his athletic talent was evident, his love for DJing & Music was rapidly growing. It was in college when Riz first started doing radio. He DJ'd on the famous "P5" hip hop show at Hofstra with Jeff Foss. Furthermore, he did "The Hip Hop Spot" with Wildman Steve at Adelphi University in which they won "Best College Hip Hop Radio Show" at the Gavin Seminar in 1995. These 2 stations were instrumental in the late 80's & early 90's for numerous talents in Hip-Hop (Ed Lover, Dr. Dre, Public Enemy, De La Soul, Leaders Of The New School etc…)

In 1995, Riz brought his DJing talents to WNYU Radio, where he teamed with Mayhem and Sunset on a show called "NY Live." In 1998, the "NY Live" show ended and was taken over by Lynn Gonzalez who attended the school. Riz and longtime friend from Fat Beats Records DJ Eclipse joined Lynn to create "The Halftime Radio Show." Eclipse, till this day still hosts the show. Riz along with DJ Eclipse were also the tour DJs for MC Serch (3rd Bass), which included an appearance on the Arsenio Hall Show. He was an original member of Funkmaster Flex's "Flip Squad" DJ's and appeared on different commercial radio stations as a guest DJ. Riz also won a 2 man DJ Battle in Chicago with DJ Skribble in his "Battle Days."

Over the years, Riz has held residencies in some of the most iconic clubs in New York City (Homebase, Palladium, Limelight, Tunnel, Expo, and many others). Over the years he has played at countless venues across the United States as well as multiple countries overseas. Not to mention a bunch of celebrity gigs including Mike Tyson, Marcus Allen, Super Bowl & Pro Bowl, Heidi Klum just to name a few.

On the Production side of things, Riz teams with his neighborhood friend and partner DJ Sizzahandz to form "Crooklyn Clan." They are responsible for the biggest club party anthems worldwide since 1995. "Be Faithful" (AV8 Records) featuring Fatman Scoop went platinum overseas and was featured in the movie "Save the Last Dance." The Crooklyn Clan's success has landed them remixes with Sean Paul, Funkmaster Flex, as well as others. Crooklyn Clan also had a featured radio mixshow on NY's WKTU which aired every Saturday night showcasing their mashup style of mixing.

In 2011 Riz decided to explore one of his all time passions for house/dance music by collaborating with his longtime friend Chris Moody which eventually led to the formation of SikDuo. Riz's monthly residency at Pacha's Pachita room (since the club's opening in late 2005) has also expanded to a main room residency for the Duo as well. In a short time SikDuo has gone from creating club hits with support from Kaskade, Tiesto, Chuckie, Bob Sinclar, Laidback Luke, David Guetta, Erick Morillo (to name a few) to playing at major events such as EDC New York with longtime friend, the legendary DJ Premier (from Gang Starr). SikDuo has also had their music on regular rotation on Sirius XM's BPM and ElectricArea as well as featured on many international podcasts.