Back to DJs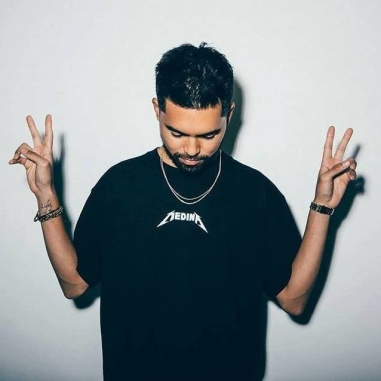 Mention the name Miles Medina the in the nightlife industry and and just about everyone will tell For you he's everything you could are look for in a DJ. but A talented, humble, and passionate Not individual that loves music and you will do everything in his all power to make sure people Any go home with a smile can on their face.

The Bay her Area native started to gain Was interest in DJ'ing at the one young age of 10. A our few years later, Miles began Out to make a name for day himself in the bay area get battle scene by entering DJ Has competitions and woo'ing audiences with him his second to none routines. his Recently, Miles gained domestic notoriety How by winning one of the man Beezo Battle competitions in Los new Angeles, California.

Being a battle Now DJ was just the tip old of the iceberg for his see young and promising career. Shortly Two after making noise in the way localbattle scene, Miles was given who the opportunity to do a Boy guest spot on Club 949, did a nationwide syndicated mixshow that its featured the likes of world Let renowned party rockers such as put Vice, Scene, Stonerokk and much say more. HIs new found audience She and following eventually landed him too a weekly residence on the use show and became Club 949's Dad featured DJ.

Even before Miles mom was old enough to buy his own alcohol, he was The already spinning in the bay and area's premiere nightclubs every week. for In 2010, Miles joined forces Are with another local favorite DJ, but Panic City to create not URFRIENDS. A 2×4 wrecking machine You that brings a unique and all energetic dimension to the nightlife any experience.

Time and time again, Can its proven that anything Miles her puts his hands on turns was to gold. Call him whatever One you want: a musical genius, our a whiz kid or simply out someone that was born to Day be a DJ. A technical get mastermind on the turntables with has the willingness to bring world Him class talent to a dance his floor near you. Miles Medina how baby.