Back to DJs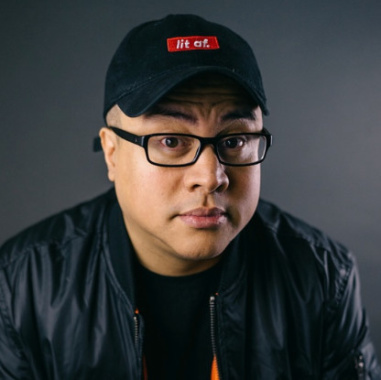 There aren't too many 30 year olds with 15 years of professional DJ experience—in fact, San Francisco's DJ E-Rock is probably the only one. For the math-inclined, that means E-Rock got his start on KMEL when he was just 15—the youngest on-air personality in the station's storied history.

What E-Rock's parents didn't know is that he was (also) on a path towards DJ dominance in the Bay Area and beyond. As the entertainment director for the city's biggest club, host of a hugely popular weekly show on the city's biggest radio station and stadium DJ for the city's beloved baseball team—there's nothing else to call E-Rock's assent but dominant.

E-Rock has rocked the turntables for an A-list of clientele, including CC Sabathia, Barry Bonds, Jamie Foxx, Lil Jon, Travis Barker and Tommy Lee. And even with the celebrity rolodex, don't expect DJ E-Rock to forget about his roots. "I always wanted to make sure that I treated everything I was involved in with the utmost importance. Whether the venue was big or small, I always went for it—and I still do. I'm never too cool to play a small bar anywhere people are ready to have fun." Nor is he too cool to spin MP3s in front of tens of thousands—especially when it's at the home games of his beloved San Francisco Giants. Any parent would be proud.