Back to DJs
DJ BIO
Manufactured Superstars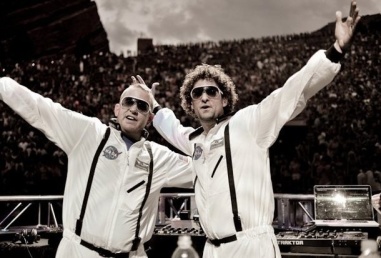 The Manufactured Superstars are an electro, progressive, and house music DJ/production duo from Denver, Colorado. The two members of this act are Brad Roulier and Shawn Sabo, both original members of the leading electronic music download store Beatport.com.

The original name for the group was Digitally Manufactured Superstars, however Roulier and Sabo decided to shorten the name to the current Manufactured Superstars for length.

Roulier teamed with Sabo to create the Manufactured Superstars touring act in 2005. Since then, they have performed at major nightclub venues including (but not limited to): Crobar Chicago; Mansion and Suite in Miami; Avalon and Playhouse in Los Angeles; XS Club in Las Vegas; Lavo, Greenhouse and Pacha in New York; Voyeur in San Diego; Beta Nightclub in Denver; and many others.

Manufactured Superstars have also performed major outdoor festivals including (but not limited to): Electric Daisy Carnival; Ultra Music Festival; Beatport Pool Party (Miami Music Week); Beyond Wonderland; Lief Festival; Red Rocks/Global Dance Festival, and others.

The Manufactured Superstars aim to play accessible party music when they perform as DJs and are not considered experimental nor avant-garde in style. Their stated goal has been "to make audiences dance and have a good time".

They are known to play "hits" by artists from the 1980s and '90s, for example Madonna, Kylie Minogue, Jennifer Lopez, Guns N' Roses, Cyndi Lauper, and so forth. Manufactured Superstars have also been credited with editing a majority of their live DJ set with bootleg and personalized remixes tailored to their sets.